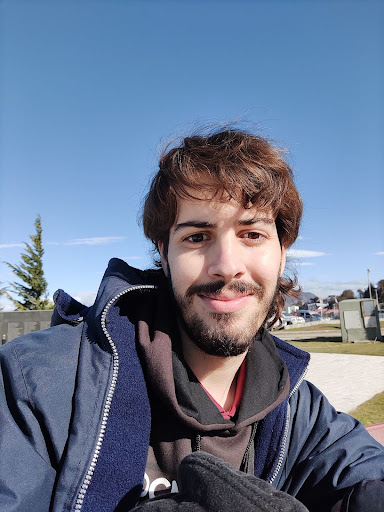 Becario CONICET @ Depto. De Computación, FCEN UBA / ICC, CONICET
Mail: lpepino at dc uba ar 
Bio
Ingeniero de sonido, UNTREF. Becario doctoral bajo la supervisión de Luciana Ferrer y Pablo Riera, y docente auxiliar de la materia "Aprendizaje Automático" de la Maestría en Explotación de Datos y Descubrimiento del Conocimiento (UBA). Trabaja en el aprendizaje de representaciones de audio mediante redes neuronales profundas.
Areas de Investigación/Interés:
Procesamiento de señales acústicas

Procesamiento del habla

Aprendizaje profundo

Representation learning

Transfer learning
Publicaciones
Link a mi Google Scholar
Selección de publicaciones:
Leonardo Pepino, Pablo Riera, Luciana Ferrer, "Study of positional encoding approaches for

Audio Spectrogram Transformers" arXiv preprint:2110.06999. Enviado a ICASSP (2022).

Leonardo Pepino, Pablo Riera, Luciana Ferrer, "Emotion Recognition from Speech Using Wav2vec

2.0 Embeddings". Presentado en Interspeech (2021).

Leonardo Pepino, Pablo Riera, Luciana Ferrer, Agustín Gravano, "Fusion approaches for emotion

recognition from speech using acoustic and text-based features" ICASSP (2020)

Leonardo Pepino, Pablo Riera, Lara Gauder, Agustín Gravano, Luciana Ferrer, "Detecting Distrust Towards the Skills of a Virtual Assistant Using Speech" arXiv:2007.15711 (2020)
Premios y distinciones
Primer puesto en el primer Hackathon de Implantes Cocleares (2021).

Premio Ing. Isidoro Marín a los Mejores Egresados de Carreras de Ingeniería de Universidades

Argentinas (2020).

Junto a mi directora Luciana Ferrer recibimos el Google Faculty Research Award 2019-2020 y el Amazon Research

Awards 2019 en el  área de Machine Perception por mi proyecto de tesis doctoral.

Beca interna doctoral para temas estratégicos CONICET 2019.